Winter Tire Packages Available Now!
If your Chrysler, Dodge, Jeep or RAM needs winter tires, we are your one stop shop to get you some grip this season. 
For a customized quote, please chat with us by clicking the green chat box, text (289) 799-3458 or call us at (905) 576- 1441.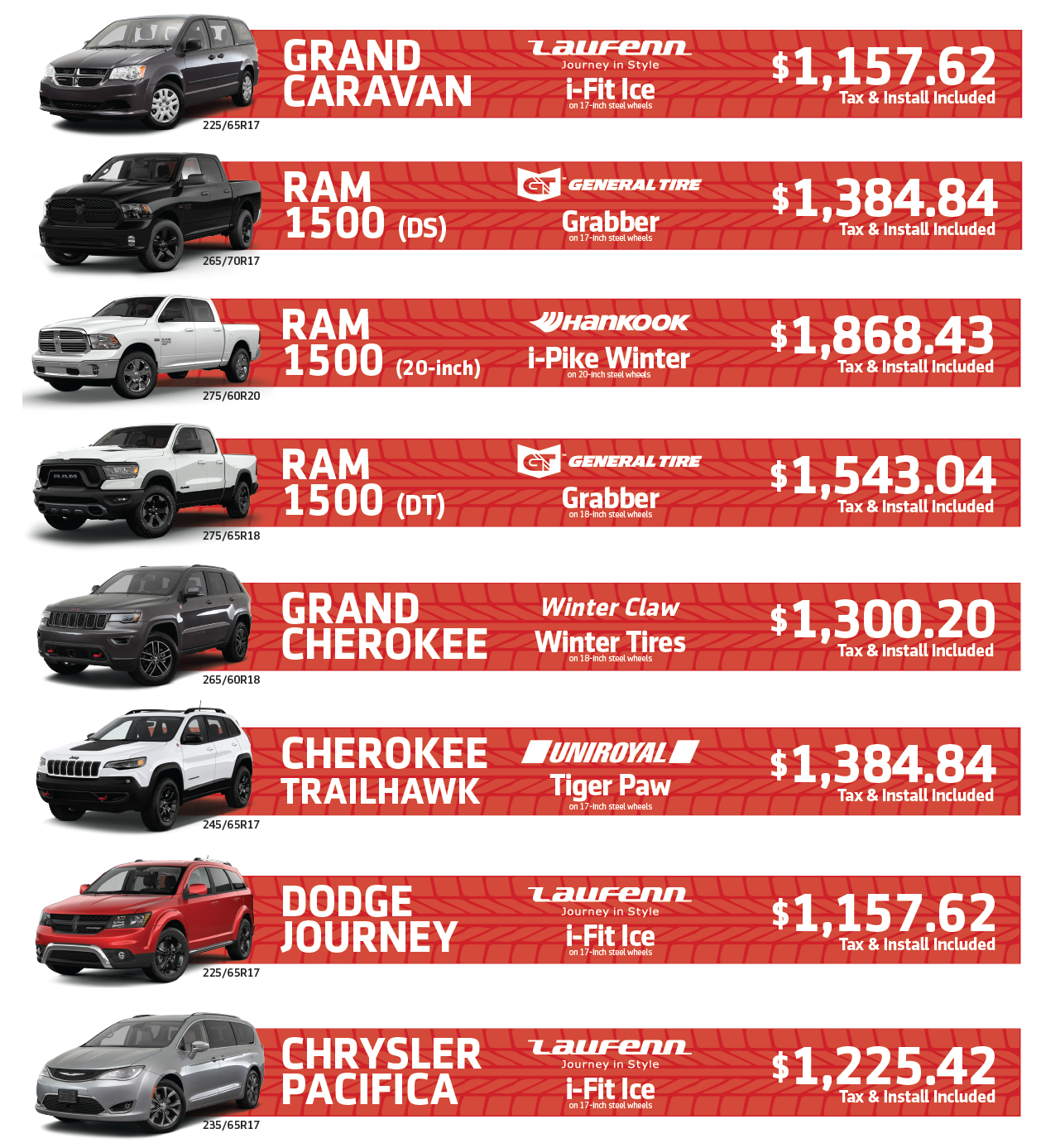 Use our tool below to view tires and wheels for your vehicle, receive a quote, or to book an appointment.
If you have any questions, don't hesitate to reach us at
(905) 576-1441